Which industries most need wastewater treatment?
If you're managing or running an industrial, commercial, agricultural, or manufacturing plant, you would be familiar for the need to manage wastewater. You would also be aware of the liquid waste generated by industrial and manufacturing processes, such as agriculture, textile, food and beverage manufacturing companies and other industries.
What is the best process and system for these companies to adopt to handle the wastewater that they produce? Industrial wastewater contains organic matter and harmful substances, such as acids, bleach, automotive fluids, cyanide, detergent, heavy metals, food waste, sugars and fats, paints and solvents, nutrients (nitrates and phosphates), etc. This contaminated water should be treated, before it can be safely discharged to bodies of water or to land or reused for operations.
Which companies most need wastewater treatment? Almost all industries need to treat their wastewater, but it would be best to organise a wastewater equipment manufactures like By Jas Engineering Pty Ltd.
Below are some industries requiring wastewater treatment:
Agriculture industry generates wastewater from irrigation, livestock watering and washing of machinery. The waste from this contains contaminants like phosphate and nitrate, fertilizer and chemical compounds.
Automotive industry wastewater contains antifreeze, used oil, detergent, grease, paint, solvent and others.
Wineries and food processing wastewater contains a high concentration of organic matter from washing fruits (grapes in the case of wineries) and vegetables and from slaughtering of animals.
Iron and steel plants produce wastewater that is contaminated, with ammonia and cyanide and other waste products.
Mining and quarrying leaves zinc and arsenic in the waste stream.
Others include marine services, oil and gas industry, pharmaceutical manufacturing, pulp and paper, textile manufacturing, the list goes on.
As a wastewater equipment manufacturer, By Jas Engineering Pty Ltd has 35 years of experience, providing high quality and specialised wastewater services. We have a team of professional and knowledgeable experts in the field of wastewater treatment, which is why, we can offer you design, manufacture, installation, commissioning and ongoing service and maintenance of your wastewater equipment.
By Jas has all necessary permits and qualifications to work on your wastewater systems. We also have the required expertise and the technical knowledge, so that you can ably treat and then dispose of your wastewater in the most appropriate, safe, efficient and most of all in an environmentally friendly way.
Much of the wastewater that is generated by industries end up back in the environment. So, it is very important that it undergoes treatment. The contaminant concentration must be reduced to safe levels, so no risk of damage to the ecosystem will occur. Through wastewater treatment, industries do their share in keeping the planet healthy and its human population safe from harm.
If you want to experience the benefits of wastewater treatment plant, you can partner with By Jas Engineering Pty Ltd. We can handle all types of wastewater streams and we are a company that cares for the environment.
Contact us today on (03) 5979 1096 or visit us at www.byjas.com.au, to find out about our innovative and compliant solutions.
We service across the main capital cities, across Australia, all other regional areas and remote regional town centres.
RECENT POSTS

Waste Water and Sewage Treatment…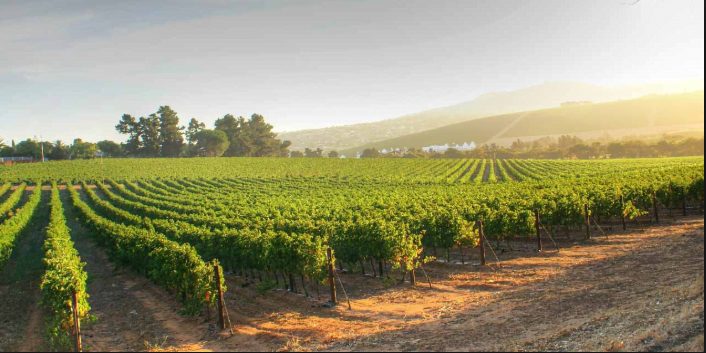 Winery wastewater is generated from the winery's...



Why Choosing a Wastewater Equipment Manufact...