OUR TEAM OF EXPERTS IS DEDICATED TO PROVIDING TAILOR MADE SOLUTIONS FOR A WIDE RANGE OF FLUID WASTE WATER , AERATOR SEWAGE TREATMENT PLANT AND EQUIPMENT ACROSS ALL AREAS OF AUSTRALIA – We design, manufacture and install a range of waste water and sewage treatment. By-Jas Engineering service all states areas across Australia.
By-Jas Engineering Pty Ltd
Monday – Friday 
09.00 a.m. – 5.00 p.m.
Monday – Friday 
09.00 a.m. – 5.00 p.m.
We are dedicated to satisfying the expectations of our customers in all aspects of quality, attention to detail and customer care. Therefore, meeting our customers' expectations and beyond in terms of fit for use, safety and reliability, is our top priority. Furthermore, our team is skilled at working within budget for on-time trade waste treatment and other project deliveries without any compromise to quality and customer care.
We design, manufacture and install a range of sewage treatment equipment for water treatment and industrial waste across Australia.
WE DESIGN, BUILD, INSTALL & COMMISSION ALL OUR SYSTEMS
Our specialised service and 35 years of experience ensures we deliver tailor made solutions. As a result we have a wide range of waste water and sewage treatment equipment across all areas of Australia. Furthermore, By-Jas experts can provide quality and service every time on every job.
QUALITY CUSTOM-MADE WATER TREATMENT SYSTEMS
Our friendly expert team offer our clients quality custom-made wastewater treatment solutions. Furthermore, we adhere to the highest Australian engineering standards, so we can arrange onsite inspections and free quotes. As a result of this we can deliver a fast turnaround time on all our design and build services.
Above all we cover all areas of Australia. Including Victoria, New South Wales, Queensland, Northern Territory, South and Western Australia and Tasmania. for that reason our team have extensive knowledge and experience across the treatment of sewage, sludge dewatering and aerator systems in lakes and rivers.
QUALITY ASSURANCE SYSTEM BASED ON ISO 9001 STANDARDS
These objectives are achieved through implementation and maintenance. In addition with the involvement and co-operation of our skilled personnel, we are able to ensure consistent customer satisfaction and business success by doing the job right every time.
"The current aerators are old and outdated, reducing the plant's treatment efficiencies. Therefore we need to replace all four," Dr Dharmabalan said. Improvements will also be made to electrical equipment and site access for trade waste customers as part of this project, at a cost of $790,000. The contract for the project has been awarded to By-Jas Engineering Pty Ltd. "We have also identified that the old aerators are high energy consumers. We are undertaking improvements to minimise power needs and improve efficiency.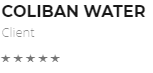 Are you looking for a cheaper and more environmentally friendly way to remove waste water and s…
Wineries across Australia are producing record levels of wine, that's great news for wine…
We cater to the winery industry in order to reduce energy costs. Highly flexible aerators for h…
As we know wineries produce wastewater from the production process which requires aeration prio…
Winery wastewater is generated from the winery's operations and they include unused grapes and…
Water crisis is causing continual distress, as this threat is faced by people from all over the world…
WANT TO REDUCE RUNNING COSTS
Our Experts can provide information and support