How to Remove Sludge from Your Winery Pond?
Significant amount of wastewater is generated by wineries, mostly created from the crushing process, spillage, press cleaning and sanitation. Other winery activities that generate wastewater include washing newly harvested grapes, on-going operations and even tank washing and CIP or clean in place.
Winery wastewater contains inorganic salts, yeast, bacteria and organic compounds. This wastewater should undergo sewage treatment to the standard required, for recycling or discharge. The process will improve water use efficiency and minimise the risk of the impact to the environment.
By-Jas Engineering designs, installs, and maintain wastewater treatment for wineries and other industries. Our wastewater treatment solutions help increase the profitability of your business, by reducing the cost of your treatment processes and help you reuse the water faster and more efficiently.
By-Jas sewage treatment systems has several stages that starts with screening those separate items; such as wood, rocks and some other bulky and heavy pieces and then sent to a landfill. They should be removed, so that they will not cause issues in the treatment process.
To move sewage to the treatment plant, it needs the force of gravity. So, most treatment plants are built on low grounds, often near a body of water, where the treated water can be discharged. If the plant is built above ground, the wastewater needs to be pumped up to the aeration tanks.

In a sewage treatment facility, the first thing it does is expose the wastewater to air. This process is called aeration, where hydrogen sulfide and other dissolved gases get released from the wastewater. Aeration replenishes the oxygen that has been used up, as the organic water decays.
All sewage treatment systems produce sludge, which comes from settlement and degradation of organic matter in the biological process. This sludge must be removed to allow for smooth operation of the treatment system. This is not an issue with lagoons that require desludging every few years. The mechanical system produces more sludge, due to the biomass reproduction rate and energy input. Sludge should be removed on a daily or weekly basis.
The organic portion of the sewage called the sludge is removed or pumped out of the tank after thickening and then directed to "digester" tanks. The scum, which are the lighter materials (grease, plastic, soap, oil etc.) that float on the wastewater is also thickened and pumped to the digester, along with the scum.
Whatever system or equipment you need for the treatment of your winery wastewater, By-Jas Engineering is always ready and happy to help. Our sewage treatment equipment has been proven to reduce the cost of energy. We also have various kinds of aerator equipment for your aeration processes and we are happy to provide you details to match your specific needs.
We believe that we can meet, if not exceed, your expectations when it comes to after sales service, quality of products and attention to detail. Contact us today and speak to one of our experts about our offered services. You can call us on (03) 5979 1096 or visit us at www.byjas.com.au .
We can also meet with you at your convenience, so that we can discuss your project in detail.
We service across the main capital cities, regional town centres, and all other regional areas across Australia.
RECENT POSTS

Waste Water and Sewage Treatment…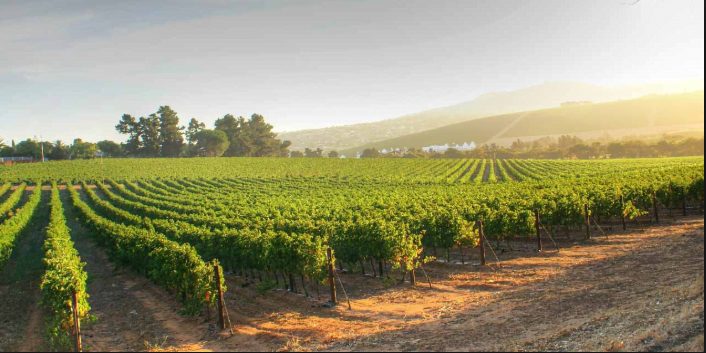 Winery wastewater is generated from the winery's...



Why Choosing a Wastewater Equipment Manufact...