Wastewater Companies In Australia
Wastewater Companies in Australia
Wastewater is the liquid waste resulting from use in homes (domestic wastewater) and businesses such as wineries, chemical and pharmaceutical companies (industrial wastewater). Wastewater often contains substances that should be converted into an effluent, before being discharged to a biological treatment plant and subsequent bodies of water.
The problem concerning wastewater should be dealt with, by companies around the country, to comply with their local requirements, to prevent damage to the environment and heavy fines for non-compliance.
Australian wastewater equipment manufacturers have put up their wastewater treatments in place from day one, to be suitable for the purpose. By Jas Engineering is a leading manufacturer, supplier, service and maintenance provider of treatment plants solutions – standard or customised – to all industrial sectors.
By Jas Engineering is serving the commercial, industrial and local council wastewater treatment sector of Australia and is providing these systems that are known across the country and are suitable for your company's commercial and industrial projects. We deliver wastewater equipment, according to your requirements and can provide you benefits financially and environmentally.
By Jas Engineering recognises that the issues of wastewater management and recycling water, to many industries and the environment.
The following is a list of our wide range of services: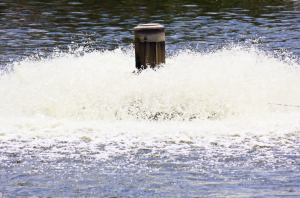 planning, design and costing of work and systems
management of regulatory issues and applications
review and analysis of your current system
improvement of your present processes
manufacture and implementation of new infrastructure
During the design stage, we will provide you with drawings, to allow you to view the project in details, before we build it. Our experienced and knowledgeable team will handle the plant installation, as well as its commissioning, including civil works, plumbing and electrical. But we do not stop there, because we continue, to develop ways to implement the latest technology to your existing plant.
With this, you will be provided with the ability to be on the competitive edge, while contributing to the care of the environment.
Therefore, we are offering you our complete services, which once accepted, will provide you with the following benefits:
Industry leading design and engineering. Our equipment is lightweight and not difficult to install. Our treatment plants are manufactured according to standards, guaranteeing water quality, with no unforeseen costs and additional requirements.
The components of By Jas Engineering treatment plants are the most well designed and so they perform most efficiently, compared to other Australian wastewater equipment manufacturers.
By Jas provides successful wastewater treatment solutions, by minimizing management and operational costs. Our plants run on less power and reduce maintenance requirements.
Our wastewater treatment systems are effective in eliminating disease causing bacteria and in killing harmful organisms. Therefore, these can rid of potential diseases and provide a healthy environment.
No matter where in Australia your project is located and no matter the challenges, By Jas will deliver to you a system that can address all the regulatory requirements. Our equipment can be delivered on time, on budget and with longevity benefits to you.
Contact us today on (03) 5979 1096 and let's discuss how we can help with your wastewater treatment project. If you need additional information, please visit us at www.byjas.com.au.
Our services are available across Australia, the main capital cities, regional town centres and other remote regional areas.
Winery wastewater is generated from the winery's...
Why Choosing a Wastewater Equipment Manufact...