How to Find the Right Wastewater Treatment Company?
How to Find the Right Wastewater Treatment Company?
Australia is among many countries that face a water crisis because of man-made and natural causes. Water is one of the most valuable resources that we have, it is being wasted daily, one way or another. Treatment of water and wastewater is being done in many parts of the country to help in the preservation of water. Wastewater is the water that results from domestic and industrial processes, including sewage and the by-products of industries. By-Jas specialise in the following areas of wastewater treatment which include such industries as- Winery Wastewater Treatment, Dairy Wastewater Treatment, Leachate Treatment or Landfill Leachate Treatment, Abattoir Wastewater Treatment, Pulp and Paper Wastewater Treatment and Municipal or Sewage Treatment.
When wastewater undergoes a cleansing process to convert it into a state that can be reused or discharged to the water cycle, it's referred to as wastewater treatment. There are a number of ways to treat the liquid wastes and the better the treatment process, the higher the possibility that the treated water can be used for  other useful purposes.
For this reason, the first thing for you to do is to find the right supplier of wastewater treatment equipment in the country. We are the best choice at By Jas Engineering who designs and manufactures right here in Australia and installs water treatment systems right across the country.
The ByJas system provides a range of surface aerators for sewage treatment plants matched to individual drive units to provide superlative surface aeration and mixing characteristics, with a minimum expenditure of power. Surface aeration is a process which promotes oxygenation of large fluid volumes.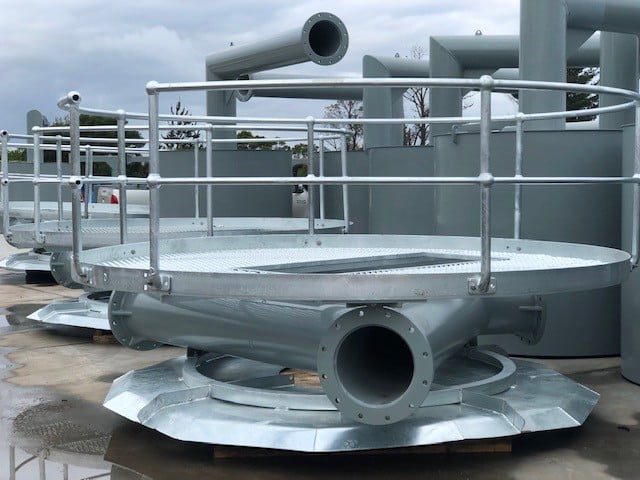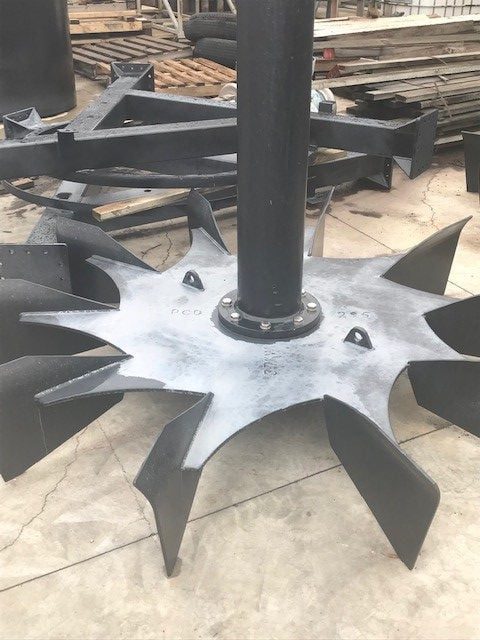 With more than 30 years' experience in the industry, we work to supply the liquid waste treatment needs of industrial and manufacturing companies around Australia. We offer you our engineered equipment; to suit your particular needs and specifications, including parts and services.  Regardless of the size of your project, By Jas can provide you with a solution that will help you optimise the reuse of waste water.
Deciding to install our wastewater treatment equipment will give you the following benefits:
*  It removes disease-causing bacteria, so you will be free from harmful organisms that are dangerous for your health.
*  It is low cost, considering that our wastewater treatment systems can last well over 15 years.
*  Only minimal odour is ejected, compared to the traditional septic systems.
*  It requires very little maintenance.
*  It breaks solids much faster than other older treatment systems.
*  It helps in reducing the use of fresh water for other commercial purposes within the facility.
When you invest in our treatment system, it means that you are making a very smart and effective decision for your commercial needs.
We have a design team that we are truly proud of, they are committed towards the improvement of our equipment and the quality of water after treatment.
By Jas Engineering commits to the protection of the environment. It is our objective to maintain compliance with all necessary state obligations right across the country. We also continuously implement the Occupational Health and Safety (OS & H) regulations and other management policies, for the preservation of the environment, and inline with current COVID standards and compliance.
You can be comfortable in the knowledge that we will maintain the standard of excellence; in the manufacture of the latest wastewater treatment equipment that incorporates the latest development technologies and trends. So, if you are looking for the right supplier of wastewater treatment equipment for your premises, simply contact us on (03) 5979 1096 or visit our website www.byjas.com.au.
We service all areas across Australia, the main capital cities, regional town centres and other regional areas and remote areas.
Winery wastewater is generated from the winery's...
Why Choosing a Wastewater Equipment Manufact...