Australian Based Wastewater Manufacturer
Australian based wastewater manufacturer
If you're running an industrial company, whose processes produce wastewater as a by-product, it is necessary that you have some type of wastewater treatment. Failing to treat your wastewater properly will potentially harm human health, the environment and your company. This is in addition to your facility incurring possible legal action and hefty fines, if the liquid waste is found to be improperly discharged into a public treatment work.
These problematic issues can be avoided, if you use a system designed and produced by Australian wastewater treatment equipment manufacturers. Why Australian? You may ask; and the answer is: To be support local jobs and companies. Products produced by Australian companies are no doubt as good as other countries' products. Besides, there is no valid reason, why you should import your wastewater equipment from abroad, when there are wastewater equipment manufacturers right here in the country, all producing products that are among the best in the world. Let's not forget that by supporting Australian made products, you are saving a lot of money on shipping and exporting expenses.
By-Jas Engineering is an Australian owned and operated company that has become a leading wastewater equipment manufacturer across the country. Our in-house engineering and fabrication experts can deliver high standard in quality, safety and reliability. Our end-to-end wastewater treatment solutions include design, manufacturing, installation, commissioning, operation and maintenance of your equipment. We have service agents nationwide that you can easily connect to, if you need a treatment equipment modified or installed on your property.
All our equipment is fully compliant with Australian environmental and health standards.
Working with an Australian wastewater treatment equipment manufacturer can provide you some of the following benefits: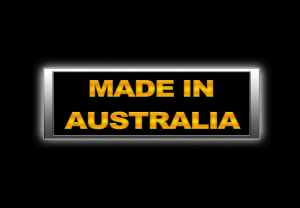 1. Processed clean, safe water for reuse
Water can be converted into a reusable status, which is a fact, unknown to many. During the treatment process, toxins are removed and clean water is produced. Water is a replenishable resource, however, the time-period taken for rain and evaporation, to be able to remove the toxins can take many years. This process can be made faster, with a wastewater treatment system.
2. Saves you money
A well maintained and operated system from wastewater treatment manufacturers, can facilitate saving money in the long term, while making sure that you comply with legislation and regulations.
3. Great for the environment
When harmful chemicals have been removed from the wastewater, there won't be any negative effects, when water is discharged to the environment.
4. Saves water
You actually save water, because you can use the treated water for other purposes, such as watering, washing or cleaning.
5. Helps the government in minimising waste
You reduce waste from the environment, especially if you have a high performing system in place. So, it is important that you choose the best wastewater equipment manufacturer for your plant.
If you are looking to set up a wastewater treatment plant in a certain region of Australia, contact us and speak with our team of experts. They are skilled and possess the required experience in providing custom made wastewater treatment solutions. Call us on (03) 5979 1096 or visit us at www.byjas.com.au for additional information.
We service all main capital cities across Australia, regional town centres and all other regional remote areas.
Winery wastewater is generated from the winery's...
Why Choosing a Wastewater Equipment Manufact...